Written by and photos courtesy of Susie Stockwell, bird team member and author of #itsawildlife blog
One of the most exciting catches for the bird team in Croatia 2022 were the woodpeckers. Not only can these birds be much larger than many of the other song birds we tend to entangle in the nets, but they are also amazing creatures to hold in the hand! This season not only did we experience four species of woodpecker on our point counts: the Greater-spotted, Middle-spotted, Lesser-spotted and Green Woodpeckers but we also captured two of these species with students in the mist nets!
The Green Woodpecker is one of the largest woodpeckers in the area and although we only captured a juvenile bird, it was still pretty big in the hand! Young Green Woodpeckers have a much more mottled appearance with a speckled belly and incomplete colors around their face and crown of the head.
While the Green Woodpeckers have large, powerful bills, it might surprise you to know this species eat nothing but ants – often foraging on the ground where they tap into ant mounds. Instead, they live up to their name "woodpecker" by moving around the vertical trunks of trees, drumming into the bark to make hollows in which they can breed.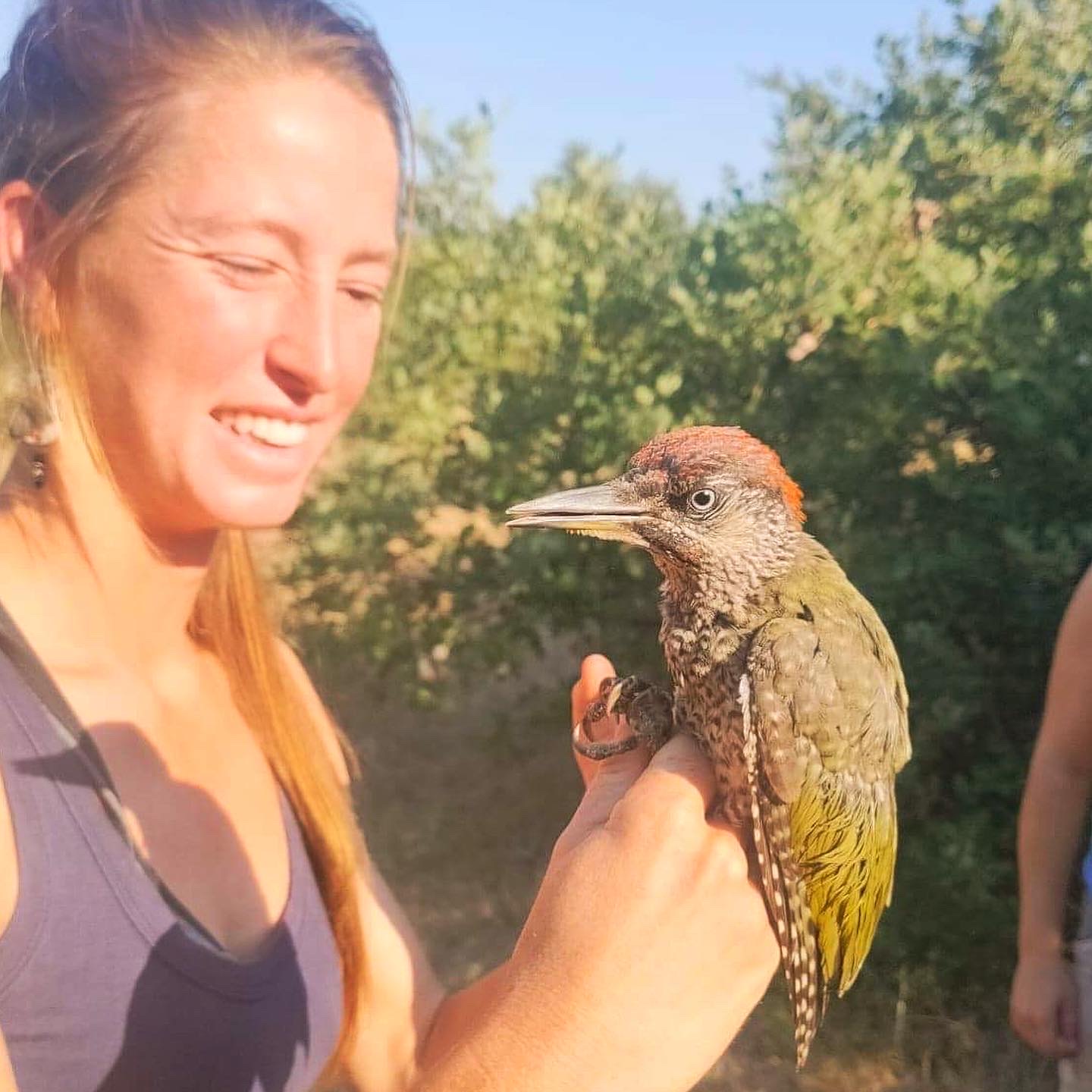 Green Woodpecker
Then, a week or so later, we finally captured the teeniest tiniest pocket-sized woodpecker, the Lesser-spotted Woodpecker after watching it spiral round the tops of the tree trunks for weeks. These little ninjas forage amongst the highest branches in search of insects to munch on. While the Green Woodpecker has a wingspan of 40-42 cm, the Lesser-spotted Woodpecker has wings that only stretch 25-27 cm tops!
Lesser-spotted Woodpecker
With so many amazing birds to encounter, the Operation Wallacea project in Croatia has been such an exciting experience for the bird team with many students adding to their bird lists and having intimate encounters with many of the species that are found here for the very first time.
This weekly blog was written by Operation Wallacea bird team member, Susie Stockwell, author of #itsawildlife, a blog and podcast to support young ecologists working their dream job in wildlife conservation. You can read more at: www.itisawildlife.com